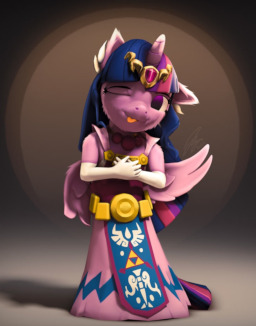 Source
This story is a sequel to He Come to Town
---
Brave Heart, former agent of SMILE, has found new purpose as the captain of the Twilit Guard.
He is also the only member of the Twilit Guard.
The only thing worse than that problem will be the solution.
Set during late Season 5. Cover image by ImAFutureGuitarHero, used with permission. No familiarity is needed with the sequel beyond the fact that Pony Link is working as a guard for Princess Twilight.
Chapters (1)