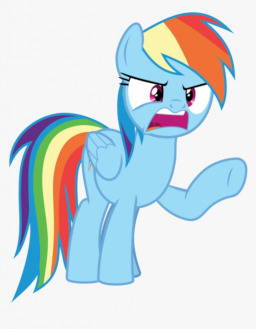 It was a romantic day like any other, except Rainbow Dash had some choice words to give to the guy writing this fic. Seriously, all I wanted to do was to write an AppleDash fic? What's so wrong about that?!
Remember this, my little Dashie, you picked this fight!
Partially inspired by the Duck Amuck short.
Chapters (1)