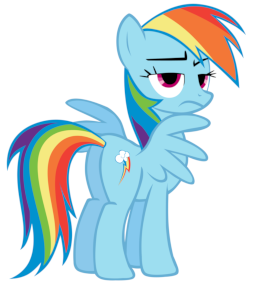 Source
Your name is Lightning Strike, a pegasus tranfer to Cloudsdale's one and only "Cloudsdale's Academy for the gifted and talented".The only otherpony you know is your all time best friend, Thunder hoof, a dependable friend and caring pony ...
You aim to make the school wingball team with Thunder hoof and get an athlethic scholarship but school never seems to be that simple.
Along with everything else, you also get to experience the many ups and downs of high school.
How will you cope going to a new school, away from home and friends?
OCXDash
OCXFluttershy
Please comment on what you like and what could be improved!
Taken inspiration from many fics on the website. No plagiarism intended.
Chapters (16)