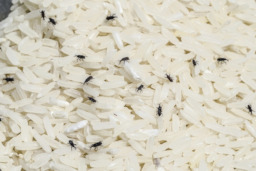 There's really no way to prevent it. No matter how careful you are, regardless of one's dedication to personal cleanliness, they're going to get in eventually. And for most ponies, it's a moment of deep gross-out, followed by scrubbing down their entire pantry, kicking out far too much of what's in it, and ending with a regretfully expensive shopping trip to replace what was lost.
But this is Rarity. The situation was unacceptable. And her intention was to take out the problem at the source.
Now if she can just find a way of explaining that to the jury...
Now with author Patreon and Ko-Fi pages.
Rated C for Crackfic.
Chapters (1)