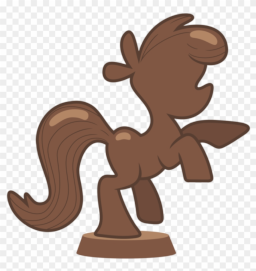 It's the oldest chocolate shop in Equestria, the very first -- and on this night, it's also out of business. The final treats have been sold, the vultures have already begun to circle the equipment, and the proprietor polishes the remains out of pure habit while wondering what to do with her life. But that question will have to wait, as she has one more customer to take care of.
The very first.
(A stand-alone, no-prior-reading necessary part of the Triptych Continuum, which has its own TVTropes page and FIMFiction group. New members and trope edits welcome.)
Now with author Patreon and Ko-Fi pages.
Cover art by Pikamander2.
Chapters (1)