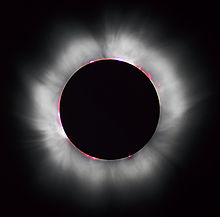 Sun comes down, Moon goes up. Moon is lowered, Sun is raised. Ever since Discord was originally defeated, that has been the pattern, the heart of stability for life in Equestria, a celestial sign that ponies retain the helm.
But Luna remembers what life was like before, and the shards of beauty which could be found in chaos.
With the second anniversary of the Return approaching along with the associated holiday, Celestia wants to know if there's anything Luna would like to do in marking the occasion. And all Luna wants -- is an eclipse.
Other than Celestia and Luna, nopony has seen an eclipse in more than a thousand years.
This could be a problem.
(This story takes place along the general Triptych timeline, several moons before Luna's Lottery Lunacy.)
Part of the Triptych Continuum, which has its own TVTropes page and FIMFiction group. New members and trope edits welcome.
Chapters (6)