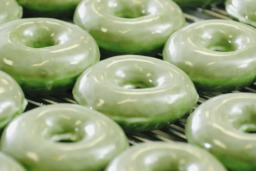 Pinkie knows that being a baker means taking a lot of responsibility for your product. The bread has to rise with Celestia. Nopony needs to go through Round Two on the Baked Bads. And if at all possible, you should absolutely avoid serving the kind of 'donuts' which summon an eldritch horror from beyond space and time to destroy the world.
The Cakes keep slipping up on that last part. Not deliberately, at least in that they don't know they're doing it -- but somepony still has to clean up the tentacled mess, and do it by the time Sun is raised. Which is going to be Pinkie. Again.
Break out the caffeine. It's going to be a long night.
(Now with author Patreon and Ko-Fi pages.)
Rated C for Cthulhu Crackfic.
Chapters (1)