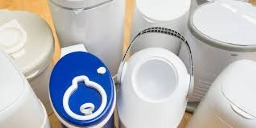 In many ways, Mr. Cake has become accustomed to Ponyville's eccentricities. You can't expect to run a business in this town without dealing with some oddity now and again, especially when the usual epicenter of weirdness is bunking in your attic. And so he thought he was ready for anything anypony had to kick at him.
And then he changed a diaper. In public. A simple action, really. And how was he supposed to know just how much insanity that would set off?
But to be fair, he also had no way of knowing it was still Crackfic Week.
Now with author Patreon and Ko-Fi pages.
Chapters (1)