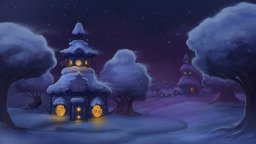 This story is a sequel to Hoofticuffs Day
---
The days after Hearth's Warming saw an especially hard hit in returns, and there won't be any real seasonal sales traffic for a while. When the Boutique's thermostat setting starts to move down, it's a sign that Rarity is expecting a hard winter. And after everything she's given to them, her friends see nothing wrong with trying to give something back. A few paid requests, here and there, to ease the burden.
But there's only so many dresses anypony truly needs.
And only so much one mare can stand.
(A stand-alone, no-prior-reading required part of the Triptych Continuum, which has its own TVTropes page and FIMFiction group: new members and trope edits welcome. While this story is tagged as a sequel, it just takes place after the linked one: no knowledge of those events is required.)
Now with author Patreon and Ko-Fi pages. Cover art taken from an image created by Visfor Yoshi.
Chapters (1)