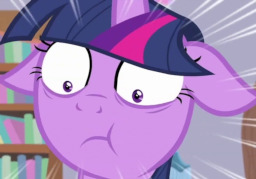 Source
Twilight's still smart. It's just that everypony else is smarter, and it's up to her to find out why. She'd better hurry, because her friends are almost done building their spaceship.
---
Set some time around Season 4.
Huge thanks to Zalmax and ScratchPaper for pre-reading!
Featured on FimFiction 10/11/21 to 10/13/21!
Chapters (2)