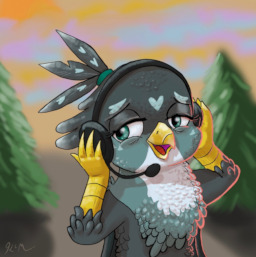 Source
It's been years since Gabby, an old-timer at the Griffon Kingdom Postal Service, was spry enough to fly a route to Equestria. That means it's been years since she's talked with her good friend Spike. A new invention may let her reconnect with Spike, but she learns that won't be the only change it brings.
---
Thanks to CatScratchPaper for editing and the cover art!
---
Featured on FimFiction 3/11/20 and 3/12/20!
Chapters (1)