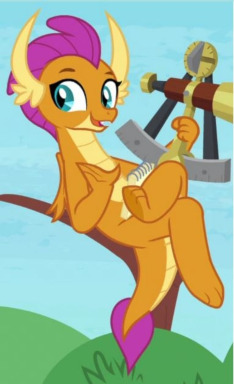 Years have gone by, and Smolder comes to the unsettling conclusion that her friends are running out of time in this life. But Smolder won't stand for this! She considers her friends to be her hoard, and a dragon and her hoard are not so easily parted.
Written for The Discovery - A Young Six Writing Contest.
Inspired by Ultra-the-HedgeToaster.
Chapters (1)