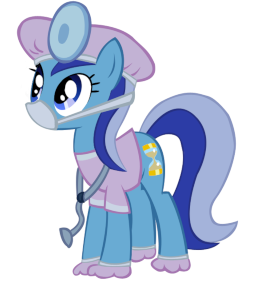 Source
Dr. Minuette will treat any patient. Even Cozy Glow. Even if dentists don't usually do Tartarus calls...
Set sometime between Seasons 8 and 9. Inspired by the old fan name for Minuette, "Colgate the Dentist."
Cover art: https://derpibooru.org/891971
---
"Yowza," as Minuette would say. Hit #1 in the feature box! Featured 26-30 November, 2019. Thanks, everypony!
---
Hey! My first Equestria Daily feature, 23 March 2020!
---
A Night In Tartarus takes a comedy fic premise—Colgate giving Cozy an oral checkup—and decides to play it dead serious.
-xTSGx
Chapters (1)