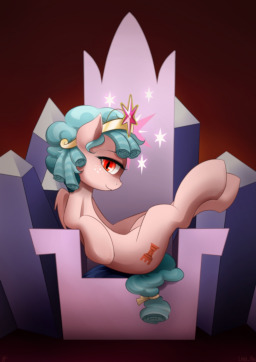 Equestria has been through a lot lately. An evil alicorn escaping from the moon. A mad spirit of chaos turning the world into his plaything. An invasion by evil shapeshifters. A monstrous lord of fear returning from exile. An attack by a vast, unstoppable mass of vines.
But nothing had yet compared to the ravages of Lord Tirek, who stands virtually unopposed in his quest to absorb all the magic of Equestria, especially now that even Discord, the Lord of Chaos, has betrayed the ponies and decided to help him.
Unopposed, that is, except for a single pegasus filly. Her name is Cozy Glow. And though neither of them realizes it yet...this is going to be the start of a beautiful FIENDship.
Chapters (14)