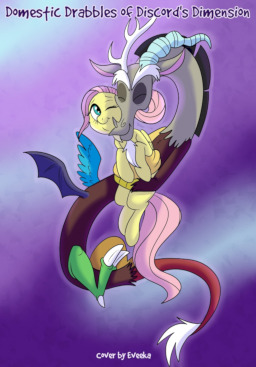 Fluttershy and Discord have been through a lot, in their friendship and their romance. But finally, they're married, and things can settle down now...right?
Fluttershy should have known that things aren't that easy when Discord's involved.
A collection of random, fluffy drabbles. Not much of a plot here.
Amazing cover art made by Eveeka!
Chapters (100)