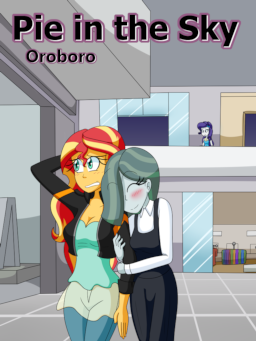 Source
This story is a sequel to A Rock Facing West
---
Sunset Shimmer would never break up with Marble Pie. Sure, the relationship could be going better—a lot better—but ending it would break Marble's heart. Only a really terrible person would do that, and Sunset is done being the bad guy.
Unfortunately, it looks like someone else has decided to be the bad guy for her.
---
This is an (ineligible) entry into my own contest.
Special thanks to Sam Rose for the amazing cover art, and to R5h for editing.
Chapters (1)