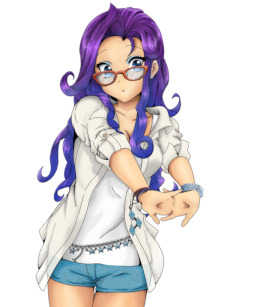 With such a big event aproaching, Rarity can't help but feel inspired and full of energy. Just the perfect combination to make a dress. One that will be acompanied of a fond memory, just like the others. Her time with Sunset.
---
This story was written for the Sunset Shimmer Contest.
---
This story is a collaboration with andrizzi.
Special thanks to Krickis for editing the story.
Cover was done by Sazuko.
Chapters (1)