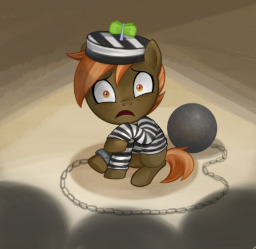 Source
It is well known, in academic circles, that video games, as a whole, contribute nothing to society other than to lead impressionable young foals to violence. Therefore, any colt or filly who plays such games is bound to become some kind of lunatic dark sorcerer sooner or later and turn on their fellow ponies.
So in the interest of public safety, if their downfall into darkness is guaranteed, why wait? Get them off the streets now before they can commit their heinous crimes.
It's the only logical solution.
---
Cover art commissioned from MN27
Chapters (1)