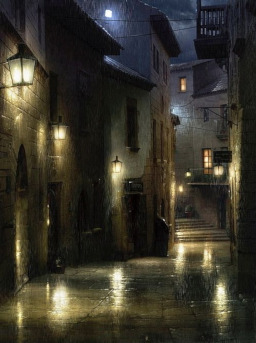 This story is a sequel to The Garden of Ideology
---
Nut, an unflappably polite young professional, is joined by Potato Blossom, his ward and pupil. Together, they have returned to Vanhoover, the place where Nut calls home. The city is a strange place for Potato Blossom, a filly shunned by her isolated, insular community.
Though he is an evolutionary biologist, or desires to be, Nut is charged by his professors to document Potato Blossom's integration into complex society. She becomes his project for university, a project that will have far-reaching influences upon his academic and scholarly future.
Plucked off of the farm, Potato Blossom must adapt, overcome, thrive, and survive in a city utterly hostile to her needs, wants, and desires. Vanhoover is cold, in both the literal and figurative sense, indifferent, and it seems as though the rains never cease.
Potato Blossom's survival means Nut's evolution into something greater... but what, exactly?
A tale sprouted in the Weedverse.
Chapters (28)