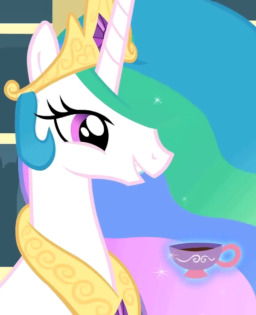 Twilight Sparkle, Princess Celestia's precocious student, wants to know why it can't be teatime all the time. Princess Celestia's response comes in the form of a story, The Tale of the Dark Empress of Teatime.
In this tale, Sunny Sunshine goes to pay the Dark Empress of Teatime a visit, and comes home a different pony.
Technically an entry in the Weedverse, but stands alone and takes place in pre-history.
Chapters (9)