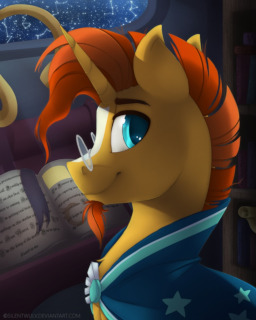 Source
Sunburst too, is blind to much, but this doesn't stop him from being an excellent teacher. He lives a quiet life of excellence, unaware of his own greatness, blind to his own goodness. Teacher, friend, trusted advisor, lover, Sunburst is many things to many ponies.
Flurry Heart, his beloved student, tries his patience something awful.
An entry in the Weedverse.
Chapters (4)