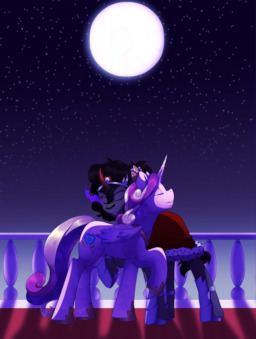 Source
The night that Cadance discovered the ghost of King Sombra lurking in the Crystal Palace should have been the worst of her life. Her greatest enemy is now lingering in her own home... and she knows that she's going to get to the bottom of this.
There hasn't been anything going on in the palace for a long time, and the tyrant's ghost will only prove to be a problem... won't it?
---
There is a reading by Lotus Moon for the pre-EQD version! Please be sure to give it a listen! An entry for Jake The Army Guy's Horse Words Extravaganza, where it ended up being an honorable mention. Now has a spoiler-filled review from the Reviewer's Cafe that you can read here! Also featured on Equestria Daily!
Chapters (10)