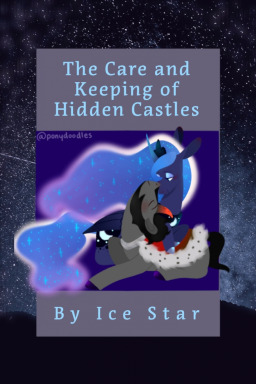 Source
A new god, worlds-between-worlds, and tons of sass from a certain somepony are only a few things that have made Luna's life all the more interesting. Now, she finds that every day is more of an adventure than it used to be with somepony worthy of sharing it with.
Her relationship may be nothing but a disaster waiting to happen in the eyes of nearly everypony in Equestria, but Luna and her special somepony know otherwise.
---
This is a side story to Favorable Alignment as much as it is a stand-alone story. You can read this all on its own. The original version of this story scored Highly Recommended in PresentPerfect's spoiler-filled review! Contribute to the TVTropes page!
Chapters (3)