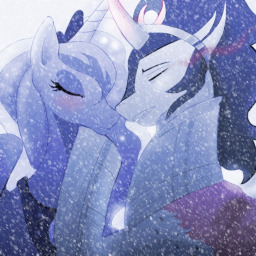 Source
King Sombra has been reformed. After falling in love with the the former king, Princess Luna is looking forward to sharing their first Hearth's Warming together. But, Sombra has other ideas.
The holiday has brought up only bad memories and after a chance meeting with a filly those memories become all too real.
Can Luna show him the true meaning of Hearth's Warming? Or will Sombra let the past consume him?
---
Written for Ice Star's Lunbra contest.
With thanks to JackRipper, ChudoJogurt, thatguyvex and others for their help and support.
Chapters (1)