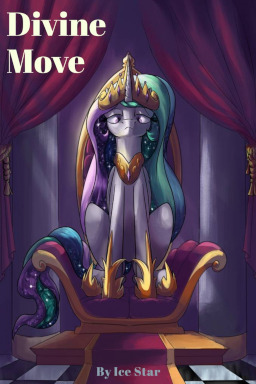 Source
This story is a sequel to The Company We Keep
---
Sombra is by no means an easy opponent. He is a wild card who often employs manipulative ways, among other equally bizarre strategies that are a perfect reflection of his insanity and mysterious nature. After all, how many ponies can cheat death like he did?
How many ponies can cheat death forever?
Sombra certainly thinks he can.
---
Book Four of Sombra's Odyssey. Formerly titled '神の一手'. Lovely art by Rocket Lawn Chair. Old cover art may be found here. Text added by me. Contribute to the TVTropes page! The story title is a term that can be defined here. Proofread by anonymous user.
Chapters (20)