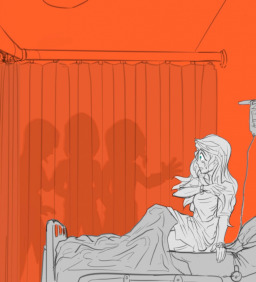 Source
On her way home one evening, Sunset Shimmer is jumped. Beaten and broken, she must now try and reintegrate back to her normal life, all while living under the constant fear her attackers will return to finish the job. As her mental condition worsens, it soon becomes apparent this is one problem that a blast of rainbow magic won't solve...
---
Wonderful artwork courtesy of kul. Proofread by ForBloodySummer. Probably my best work, if you're only going to read one of my stories, make it this one.
(Teen tag due to indepth description of physical violence in opening chapters.)
Now has a review by Arcanum Phantasy, which can be watched here!
Chapters (12)