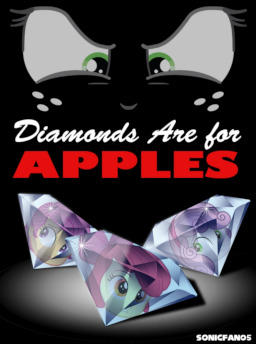 This story is a sequel to Freezer Burned
---
Apple Bloom suspected Applejack's strange behaviors lately, including going out late at night before supper. She couldn't figure out why.
When she and her two best friends saw the Diamond Bandit (who bears much resemblance to her sister) from a T.V. show called Equestria's Most Wanted, she and her friends were shocked beyond belief.
Apple Bloom refused to believe it. There's no way Applejack is a thief.
...is she?
---
Cover art designed by me.
Constructive criticism welcomed!
Chapters (7)