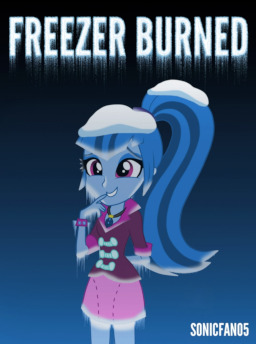 After their original dinner was ruined by Sonata, the Rainbooms, the Dazzlings and Flash Sentry decided to eat out at a Mexican restaurant called Sombra's Taco Ranch. While dinning, Sonata accidentally switched the signs and ended up in the freezer instead of the bathroom. She couldn't leave because the freezer door was broken and can only be opened from the outside! To make matters worse, Sonata's mistake leads everyone in a restaurant trapped in the freezer with her.
Sonata vector by: Mixiepie
The rest of the cover was made by me.
Constructive criticism welcomed!
Chapters (7)