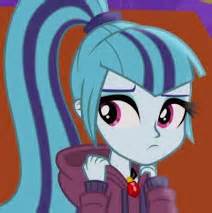 After being abandoned by her sisters and both physically and emotionally tormented by the students of CHS, Sonata has no place to go. Sonata, who was evil, was a bright girl who always kept a smile on her face and seemingly cheerful with no care for the world. Now she is homeless, scared and seems emotionless until a male student came to her rescue. But what happened to her that caused her to lose even her emotions, and how will she be with this new found help? Only time will tell.
Now you can read the Dark Spin-Off of this story, have fun!
Also thanks to Tennis Match Fan for editing my chapters since chapter 2.
Chapters (30)