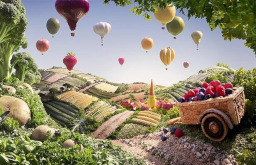 All Vice Principal Luna wanted was a nice, clean race.
An extended version of my winning entry at the Brony Flashfic Contest. The randomized prompt was to somehow write a story involving: Luna, Canterlot High, a hot air balloon, and Applejack.
Also my entry for the Them's Writing Words Contest that was announced at Bronycon.
Editors and Prereaders:
Dreams of Ponies
Jowijo
Chapters (1)