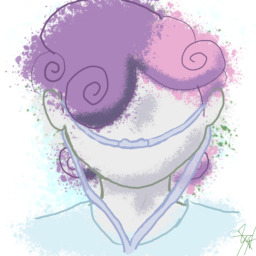 Source
The doctors didn't mince their words:  Applebloom would never be able to walk again.  Devastating news, to be sure, but it was her own fault.  Now her roommate, though…  Nothing about her situation was her fault.  It's important that she understands that.
---
Content Warning: attempted suicide (overdose), dysphoria, ableism, transphobia, dismemberment mentions, gore (implicit).
Set in the same universe as Testi d'Amore, but neither is required reading for the other.
Black Lives Matter. Always have and they always will. Trans children matter too, and they deserve nothing less than love and support.
Art by me.
Chapters (4)