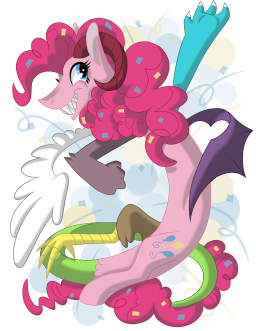 Source
The tensions of estranged family run high when Cloudy Quartz's mother, Change, comes to see her newborn grandfoals. Things only get worse when Change makes a discovery that spells hope for her species, and promises disaster for her relationship with her daughter.
Pinkie Pie has the soul of a draconequus.
***
Originally Written for the June 2015 Write Off: A Matter of perspective.
Special thanks to Softy8088 for help with Igneous Rock's dialogue, and to Feathers for the cover art!
Chapters (1)