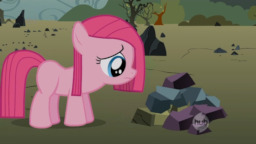 Source
It can takes the average newborn foal a day to walk. Sometimes it takes longer. Sometimes something is wrong. Sometimes a foal bounces back.
Featured by the Seattle's Angels in review #60.
From Corejo:
As a disclaimer, the prose gets a little cluttered toward the middle of the story, when he's working on his diagnosis. All it takes is a little care in parsing the information, and you're rewarded with a brilliant origin story that will leaving you smiling and saying, "why didn't I think of something like that?"

It's short. It's sweet. It's worth your time. And who doesn't love little snippets of why something is the way it is in the show? I definitely do. Go check it out.
Chapters (1)