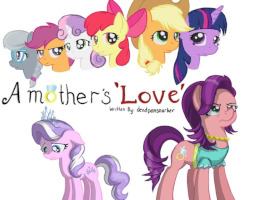 Diamond Tiara's joy at her newfound outlook and friends is shortlived. Exiled to her bedroom while her uncompromising mother decides what to do with her, she can only listen in as Spoiled Rich tells her too-meek-by-half husband Filthy EXACTLY how useless his daughter is. Then, there's a sudden knock on the door... and Tiara's adventure is about to begin.
Set after the events of 'Crusaders Of The Lost Mark'.
Now rated T for some disturbing scenes
Beware of SPOILERS in the comments.
Great new cover drawn, completely at their own behest, by the very talented robsa990. What a nice chap he is.
Chapters (48)