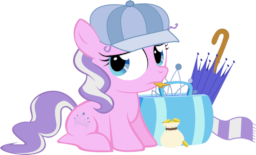 Source
Do words hurt more than actions? One filly seems to think so, but she's usually the one giving the insults. But one insult will send this little filly on the biggest journey of her life. However, with the news of her disappearance. A hefty reward is afforded for her safe return. This reward seems to catch the attention of many ponies, including a washed up showmare.
---
Proofread by MagerBlutooth.
Cover Art by MagerBlutooth.
Chapters (4)