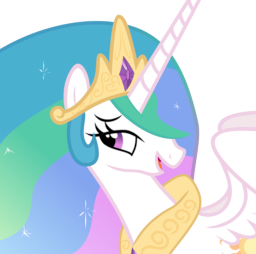 Being the Royal Advisor for Celestia and Luna, you've come up with solutions for many of the nation's problems.
Unfortunately you said a naughty word in front of a guard. Seeing as how these ponies are extremely sensitive, you lie your way out of it.
The events that follow could only be described as "completely stupid".
Rated Teen for naughty words being said.
Thanks to Zephyr for editing.
Featured within 1 hour and 30 minutes on Aug 12, 2015. Thank you guys so much!
Good thing I was reading this on the toilet, because this story made me lose my shit. -LeoneHaxor
Chapters (1)