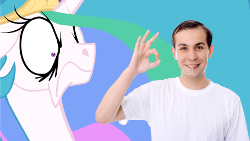 Long ago Celestia imprisoned a powerful, dangerous entity. Too bad nobody seems to realize he's a harmless dope.
This story started out as a parody of the two stories Machinations in the Dark and Celestia's Prophet. You may wish to read them first to get some context for the first chapter.
Now has a tvtropes page!
Chapters (12)