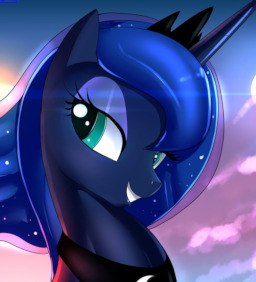 Source
Going back to Earth.
It is something that you have thought of often. It seems like just an easy thing to think of right? After one year of staying in Equestria you discuss with Luna the complications of returning back home.
Then again there would be complications right?
A simple little story about the conversation that nobody ever really brings up in their fics. Of course I am writing it so it is rated Teen for a bit more adult themes. No clop.
Of course, edited by Zephyr
Chapters (1)