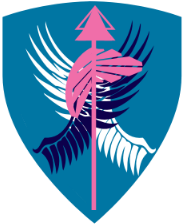 The story of my down fall had started. I was out numbered, out gunned and my magical reserves were drained. At the moment when I felt the bullet hit, I thought it was over and I would never see those I care for again, so I closed my eyes and accepted what would happen next.
But desitny stepped in and gave me a new chance to live again. I now have chance to experience life in the fullest; or will I be doomed to repeat my mistakes again and watch all that care for to fall to the darkness that is ever present.
The world I awoke to was different but it felt right. Everyone is here alive and well and what I know about them and the world is wrong. There is no talk of war, but the factors that lead to war from where I came from are still present. The people of Equestria seem to be unaware of advances in technology that have happened. This is due to the fact that nobles keep every advancement a secret so that they can keep the power that they had for generations. Not all but some want change and advancement.
Now the time has come for me to make a choice of who I should be.
Should I become the silent protector who leads a normal life? Should I become a soldier that rose out from the ranks to be a beloved leader? A wandering warrior with immense power and skill that found something worth protecting? Or become a legend of shadows and take my place as the greatest warrior till the end of time.
I don't know what I'll do, but as Valkyrie of Equestria, I Twilight Sparkle will do everything in my power to save this country.
Chapters (9)