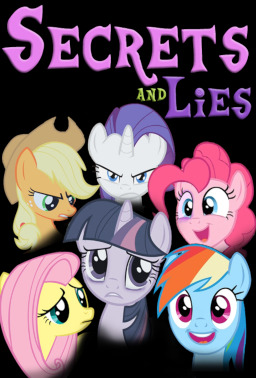 Twilight Sparkle and her fellow Elements of Harmony have faced down supernatural foes of the highest order, but sometimes the deadliest danger can come from places one would least expect. As Twilight is forced to bear a devastating secret, her efforts to keep the Elements together may well tear them all apart.
The plotline of the thrilling Pony Psychology Series continues with an exploration of deception, despair and Discord.
This series takes place between Season Two and Season Three.
Secrets and Lies shares the Pony Psychology Series TVTropes page.
Chapters (7)