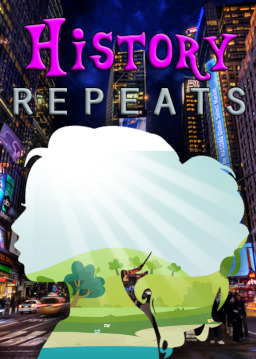 The history of Equestria spans dozens of centuries, and many terrible foes have risen up from the past to threaten the future once more, only to be defeated.
When a vicious and powerful enemy older than any Twilight, her friends, or even the Princesses have faced before returns, they will have to reach out to an ally just as ancient for help... but is she still the heroine she once was?
This story takes place after the end of Season 3.
Honourable Mention: Best Fimfiction, Pony Awards 2013
---
Full-Cast, Illustrated Audio Drama version by Scribbler Productions can be found here!
Hardcopy editions from Ponyfeather Publishing can be found here!
Chapters (9)