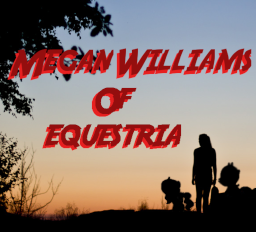 Megan Williams had no big goals in life. Just to take over the family farm from her father. Then one day, her entire life is thrown into chaos when she finds herself transported to another world, full of magic and mythical creatures. A world where her very presence could threaten the precarious power balance that has existed for a millenia, for once there, she finds herself caught up in a political game of cat and mouse that threatens to plunge the world into war.
G1 MLP / G4 MLP Crossover
Special Thanks to Kevin Lee and Page-Mistress for their fantastic job of editing and proof reading.
Chapters (6)