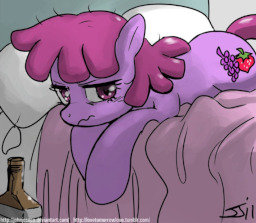 Source
Berry Punch, her short-term memory in tatters, awakens one morning in Ponyville Hospital. It will take three of her best friends to help her remember what happened, and to assuage her recent doubts related to her close call.
---
Written as a gift to my buddy, Chrono_Ryono. Happy Birthday!
Rated teen for mild dark themes.
Featured in The Royal Guard's Fic Spotlight #8
Chapters (1)