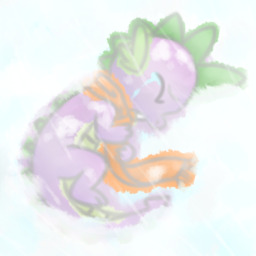 Six years after her ascension to princesshood, Twilight and Spike have started to grow apart. Spike starts to fear what age will do to him, and he comes to the realization that he must tell Twilight a shocking truth before it's too late.
What he doesn't know is that his decision will change everything.
---
Pre-read by: Skeeter the Lurker, Alexmagnet, Flint Sparks.
Edited by: SpaceCommie, Abcron, Prak
Whoo! Featured on 3/31/14. Thank you all so much for reading and giving me my first ever story feature on this site.
Story has been updated as of 4/7/14
Chapters (4)