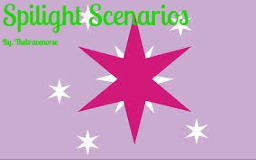 Short Spike x Twilight Story/Scenarios written by me!
All under 1000 words. You get the point.
---
Fast to read and short to... Some story's will be Comedy, some Romance, etc...
This is one of my favorite Shipping's in the fandom.
(Note: This mostly just for practice on my writing).
Chapters (7)