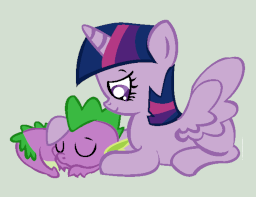 Source
Luna's moon does nothing to aid Twilight in her sleep, especially when she is too preoccupied with Spike. Journey into the mind of the elemental bearer of magic as we try to decipher her thoughts about her number one assistant. Will a heart break or grow? Will she get sleep?
A (very) Short Story merely written to prevent rusty writing.
Thanks to Swashbucklist and Gigamunch for helping me with some of my mistakes.
Chapters (1)