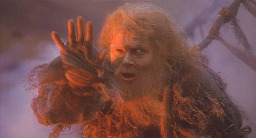 Twilight's friends have been cordially invited to attend her housewarming party at Everfree Castle, to which they're all very excited. However, they're stopped by the bridge's new keeper, who won't let them pass unless they answer all of his questions correctly. Can the ponies do just that, or will they be subjected to eternal peril as a consequence for failing?
---
100% Approved by Twilight's Library
---
9/25/2015 - New edits made to adhere to fimfic's guidelines regarding original vs lifted content.
Chapters (1)