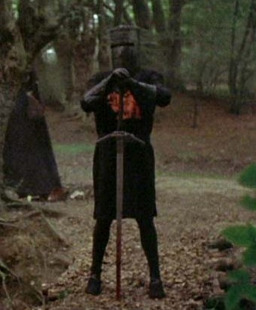 Luna and Cadence are traversing Everfree Forest en route to the castle, looking to attend Twilight's housewarming party. They are stopped, however, by none other than the titular character! Will they persevere, or will the Black Knight triumph like always?
---
100% Approved by Twilight's Library
---
9/20/2015 - New edits made to adhere to fimfic's guidelines regarding original vs lifted content.
Chapters (1)