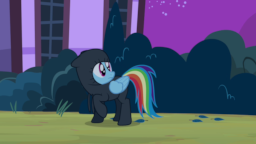 Source
The cider. Something many ponies love and would do anything to put their hooves on it. When three well-known cider lovers team up to get to the whole barn of it, nothing can stop them.
Well, almost nothing.
Reading by Rennoc215
Russian translation by FoxcubRandy
Rated Teen/Sex for innuendos. Mostly.
Chapters (1)