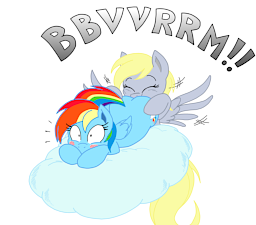 Source
Rainbow Dash is tired after the competition at Rainbow Falls, and decides to take a nap.
Ditzy Doo is left temporarily jobless after her vouch to become RD's replacement leads to the Cloudsdale Mail Service to become flooded with fan-mail.
What do these two events have in common? Motor boating, of course!
Now with a YouTube reading!

Chapters (1)